Private skiing lessons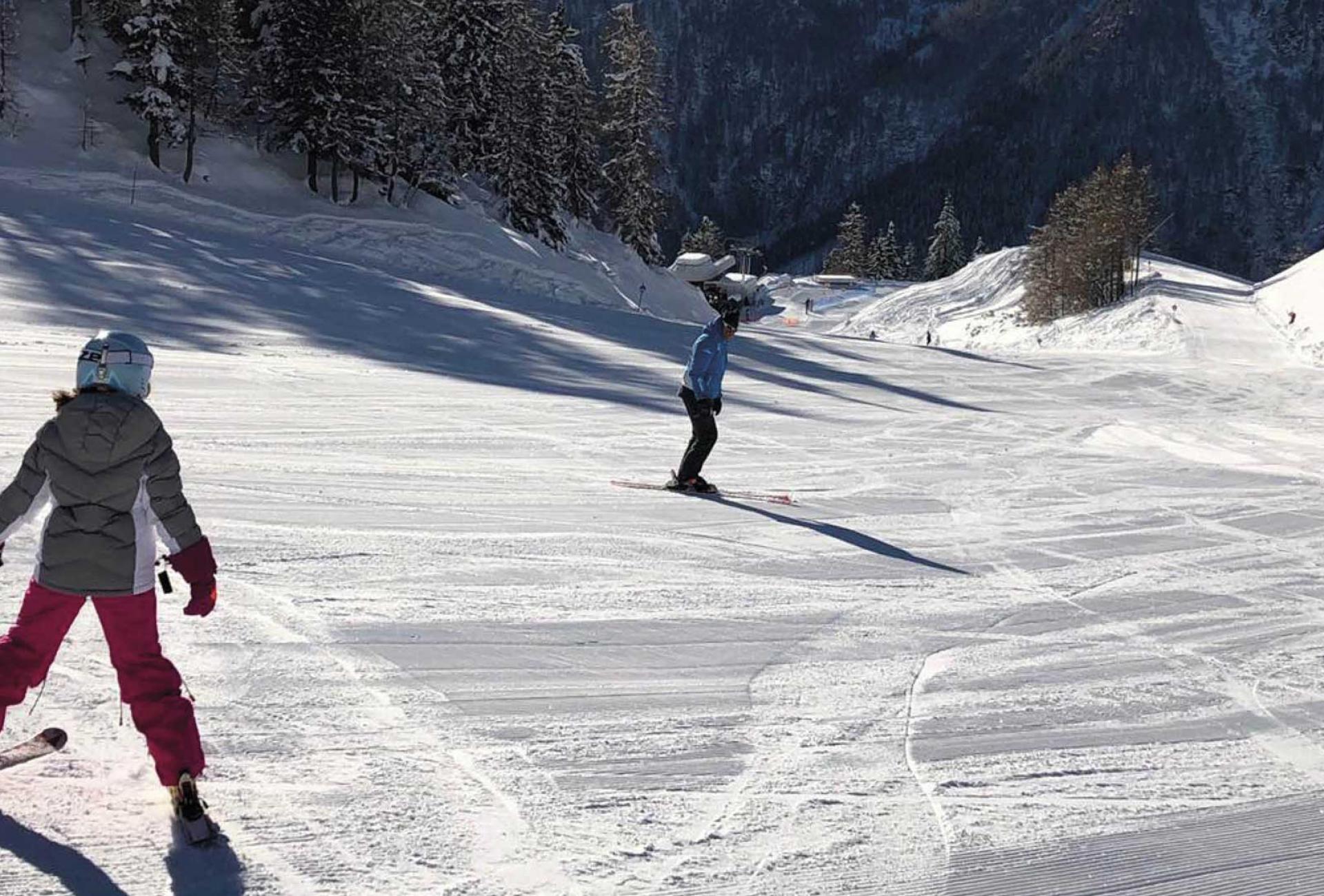 You can learn a lot.
In just a short time.
Our individual lessons are ideal for getting to know more about the basics and the tried and tested exercises that you learned in group. Now you can get into specifics with your instructor whether you are still feeling a little unsure, or if you want to learn and don't want to wait.
Quality and professionalism.
At your service. Always.
The instructors at the Val di Peio school specialise in a range of different areas: differently abled, freeride, telemark, and children. We can help you in your learning, teaching you while you have fun. And your kids will be safe with us, thanks to a great, child-focused organisation.
Whenever you want.
Even at night.
Evening lessons on the Biancaneve slope. During Christmas time continued schedule from 8.00 to 19.00.
Including groups.
It's more fun.
You can book a course of private lessons with your friends or kids, as long as the ability levels are more or less the same.
Make the most of the mornings
Fewer people means safer slopes.

Use the early hours of the morning when the snow is at its best and you can even find whole slopes at your disposal.
Prices

Rent
Get the best exclusively from us!
We have all you need
for your holiday in Val di Pejo.
At our hire and service point in "VAL DI PEJO HOME" you will find a staff of professional specialists, ready to help and advise you in choosing the perfect equipment.
A wide range and great quality guaranteed for every level: skiing, snowboards, snowblades, boots, helmets, guards, free-riding equipment and much more.
Find out more