Us
Us
The Italian Ski and Snowboard School in Val di Pejo is the first choice when it comes to all the activities connected to winter sports as a whole.
At the school you can find a group of professionals who, as well as having excellent technical training in the different fields, never forget the importance of social relationships. We consider the person as a whole and make the most of his or her individual talents and skills.
We can give you excitement; 
The satisfaction of overcoming your limits and your fears. 
The smile you'll be wearing. 
Philosophy
We love what we do
and that's why we're so good at it.
Our work is for those taking their first steps in this sport as well as for the more expert enthusiasts.
What keeps us doing this job every day is our passion for this sport and for our mountains. We care about being able to convey this love, to bring a smile to your face.
Every day, we provide lessons, with deep respect for ourselves, for our team, our pupils and last but not least, for our area. 
The snow means we can do the very thing we love best. 
We are grateful to be able to care for this place and we never stop trying to impress the importance of looking after the environment on all our pupils.
Values
We provide unique experiences
Book now
Accessibility
We are firm believers in making this sport accessible to everyone, kids and grownups alike, beginners and experts, disabled and non-disabled people. We think that disability doesn't mean inability, but rather, adaptability. Always. Our mission is to transmit our passion for this sport to everyone.
Safety
We put safety first and that is why we only use qualified professionals and we take great care with every detail.
Environment
We apply the very same care and attention to looking after our area. We try to impress the importance of looking after the environment on all of our pupils.
Respect
Respect is fundamental among all of the members of our team, for our customers, and for all of our suppliers and collaborators.
Book now
Your kids
Your kids
We are passionate about teaching kids
For several years now, the Val di Peio School has been awarded the gold mark for teaching children from the Association of Ski Instructors in Trentino. This is a point of pride for our school and demonstrates the importance we place on your children.
When can they start?
We recommend a starting age of 4 or above. However, some personal variations, such as weight, height, motor skills and previous activities can make it possible to start even earlier.
Comfy and safe.
The travelator has become an essential element for a school like ours, which always places teaching quality first. With the travelator, that first descent can be completed in just a few minutes with the minimum effort.
Our best friend.
Your child will be immersed in a world of fantasy, surrounded by figures and familiar characters, and protected and pampered by a great pal – their "Maestro", the ski instructor who checks their movements are right and also corrects their mistakes.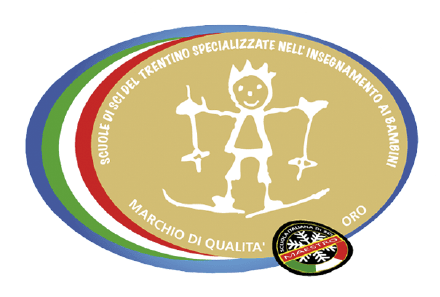 Rent
Get the best exclusively from us!
We have all you need
for your holiday in Val di Pejo.
At our hire and service point in "VAL DI PEJO HOME" you will find a staff of professional specialists, ready to help and advise you in choosing the perfect equipment.
A wide range and great quality guaranteed for every level: skiing, snowboards, snowblades, boots, helmets, guards, free-riding equipment and much more.
Find out more
Contact
Office in Cogolo

Via S. Antonio, Loc. Biancaneve
38024 Cogolo (TN) | Italia
Office in Pejo Terme

Via dei Cavai, 11
38024 Pejo Terme (TN) | Italia
Office on Scoiattolo

Loc. Scoiattolo
38024 Pejo (TN) | Italia